Engineering Courses
NEW: Engineering Aspects of Infection Control
Residential Training: 16-20 October 2017
FULL 
This course thoroughly explores those aspects of infection prevention and control where engineering criteria are a vital component.  It includes sessions on specialist ventilation such as that of operating theatres, thermal (surgical instrument) and chemical (endoscope) washer disinfectors, steam sterilisers, healthcare laundry and other aspects of hospital hygiene and decontamination. These are supplemented by discussion sessions, which put the engineering concepts into the context of practical infection control.
Objective: Delegates will learn to assess areas where engineering controls have a significant impact on preventing infection transmission in healthcare.  You will gain an understanding of relevant processes as they relate to infection prevention, as well as an ability to communicate and negotiate effectively with engineers and Estates staff.  
Who should attend: The course content is designed to meet the needs of Consultant Medical Microbiologists, Trainee Medical Microbiologists about to take Consultant roles, senior Infection Prevention & Control Nurses and others with practical aspects of infection prevention as their role.
Course details
Accommodation on the Sunday night before the course included.
The venue is Eastwood Park Training Centre, near Bristol, a uniquely-equipped specialist training centre for healthcare engineering.
View the Programme for the October 2017 course.
The October course is now full. The next Engineering Aspects of Infection Control course will take place on 25 - 29 June.
If you would like to be added to the waiting list for the June course please email admin@his.org.uk.
Note: 30 RCPath CPD credits apply for each course.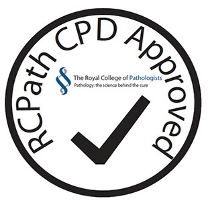 For further information please get in touch with the organiser Peter Hoffman.
Fees and booking
The full delegate fee for 2017 is £1,800 for non-HIS members.
HIS members can claim a 20% discount, this fee being £1450 (a £71 reduction over the 2016 fee).  
Delegate fee covers all tuition, 5 nights' accommodation and all meals Monday to Friday.
Early Birds: you are encouraged to reserve a place as soon as possible with £100 deposit as there are limited spaces.
Terms and conditions apply.
Value for money
HIS strives to offer educational courses and training that meet the needs of infection control professionals. We believe in keeping costs at reasonable rates that enable eligible delegates to benefit from our subsidized training and education.
v  The course is unique and highly rated
v  Delegate rates remain excellent value for a five day residential course
v  HIS subsidizes course fees for HIS members and offers cost price for non-members
v  Comparable residential courses cost up to 30% more
To reserve your place, please download and complete the application form [Word] or application form [PDF] and return both pages with your £100 deposit payment to hisoffice@his.org.uk.
For general enquiries on registration contact the HIS Office on 020 7713 0273 or by email to hisoffice@his.org.uk.