Funded research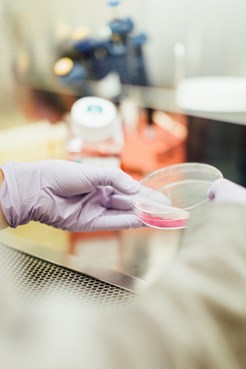 Supporting research in the field of infection prevention and control (IPC) in healthcare has been a key HIS activity since 1986, when the first scholarships to support visits to overseas laboratories and organisations were awarded.
Since then, HIS has maintained a designated fund to support a variety of research and funding.
The level of funding is decided by HIS Council, and may vary from year to year depending on the quality of applications received and the overall financial position of the Society. Currently, all grants are restricted to research undertaken in UK and Eire.
We have regularly awarded funding of up to £99,000 for Major Research Grants and we are proud of our contribution to both the development of evidence in the field of infection prevention, and the support of the professional development of our members.
Below we have detailed the research we have funded, and we have included highlights from some of our grant holders.
Further information about our grants programme is available here