09 November 2020
-
11 November 2020
Online
FIS / HIS International 2020

Welcome to conference
On behalf of the Healthcare Infection Society, it is my pleasure to invite you to join us for the FIS / HIS International Conference, which will now take place online between 9 and 11 November 2020. 
FIS is a unique conference which includes the collaboration of societies across the UK with interests in different aspects of infectious diseases, clinical microbiology, biomedical science and infection control; the conference will be an invaluable source of education, inspiration and networking opportunities and if you are a healthcare professional with an interest in healthcare infection diagnosis, treatment, prevention and control, you will benefit from attending. 
Although there will be no face-to-face element of FIS this year, the Scientific Programme Committee are already working to plan an engaging and interactive programme.  Days will be shorter, beginning later and finishing earlier and the programme will include plenary lectures, live debates, parallel sessions with live Q&A and industry symposia;  there will also be an opportunity to submit abstracts for virtual posters. 
Abstract submission will be available in August and registration and a full programme will be available in September.  Please keep checking the website for regular programme updates.
I look forward to welcoming you to FIS/HIS 2020 online in November.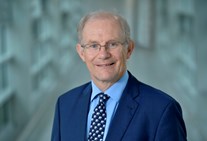 Professor Hilary Humphreys
President of HIS